Technology and innovation since 1997
1997 founded in Schwerin, ds automation gmbh initially established itself as a service provider for the development and production of electronic components and devices.
In the last years, we have deepened our expertise in the field of measurement and sensor technology and have come to the conclusion that sound sensor processes have decisive potential in the trend towards automation and digitalisation.
Based on customer requests, we work continously in a team of professional employees to tap this potential in order to develop solutions that are tailored to individual requirements.
Currently our product portfolio includes sound sensors and corresponding exciter and evaluation units that enable non-destructive material testing and process monitoring in a range of different applications in production. ds automation is also a service provider for development and manufacturing of electronic assemblies and complete devices.
As a developer and manufacturer, we have efficient capabilities to continously develop the portfolio of our services and products. And this is where we will continue to invest.
To drive innovation quickly and in a targeted way, we are increasingly relying on collaborations with customers, other companies and research institutions.
---
Customer testimonials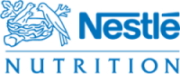 "The team from ds automation developed a solution for acoustic monitoring of metering screw on filling and packaging lines for our factory in Biessenhofen. Throughout the entire collaboration, they have impressed us with their commitment, flexibility and perseverance. We have a partner here who really understands our requirements, has gained an in-depth picture of the specific requirements of the plant in on-site meetings and proactively looks for ways to extend the benefits instead of resting on successes. As a result, the customer focus was evident at all times. Even in the face of minor setbacks, the ds automation employees did not give up, but were committed to pursuing new approaches to solutions. Through comprehensive and clear communication and a collaborative, binding approach, the entire development process was transparent and reliable at every step. Good job. I'm already looking forward to working with them on further projects!"
Klaus Brutscher, Filling & Packaging Experte Europe, CTAG Fill & Pack, Nestlé Nutrition GmbH